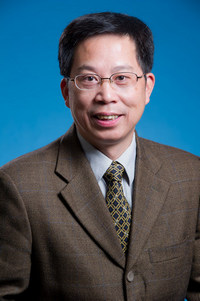 Welcome to visit homepage of 'Research Centre for Standardization of Chinese Medicines (CSCM)'. Through this website, we hope to provide you with more information and resource that will assist you in acquiring knowledge about standardization of Chinese medicines as well as getting to know our center and also provide services in the meanwhile.

The CSCM is to function as a unit to galvanize and expand the existing research strength of School of Chinese Medicine to facilitate innovative research on quality control and standardization methods including (1) scientific elucidation of macroscopic identification of commonly used CMs by explore the relationship of the macroscopic characteristics and the quality; (2) comparative study of chemistry and bioactivities of multi-sourced medicines; (3) standardization of processed Chinese medicinal materials and processing methods; (4) studies of innovative methods for quality analysis of CM decoction and rich-in-polysaccharide CMs; (5) investigation of active ingredients of CMs.

You are warmly welcomed to join or collaborate with us. The CSCM can provide you a platform to show your intellect and create novel thoughts.
Prof Hubiao Chen
Director of Research Centre for Standardization of Chinese Medicines